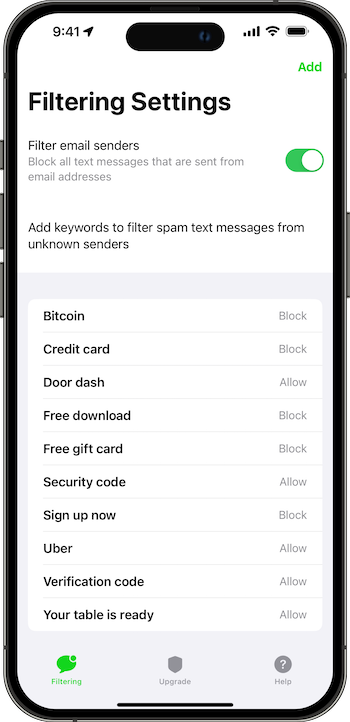 How It Works
Say good bye to annoying texts for good in two quick steps.
1. Add Keywords in the App
Create a list of keywords to block in the app. Any texts containing a keyword are blocked.
2. Watch Spam Disappear
Dont Text only checks texts from senders not saved in your contacts. Blocked texts are sent to the Junk tab in the Messages App.
Upgrade to Worry Free Filtering
Dont Text offers premium spam text filtering to make blocking spam even easier.
Skip the Hassle of Keywords
Worry Free Filtering automatically blocks all spam text messages. If your keywords miss any spam, Worry Free Filtering blocks it instantly.
Protect Your Phone
Shield your phone from spam, scams, and phishing texts. Stop worrying about suscipious text messages.
Still Getting Spam Texts Like This?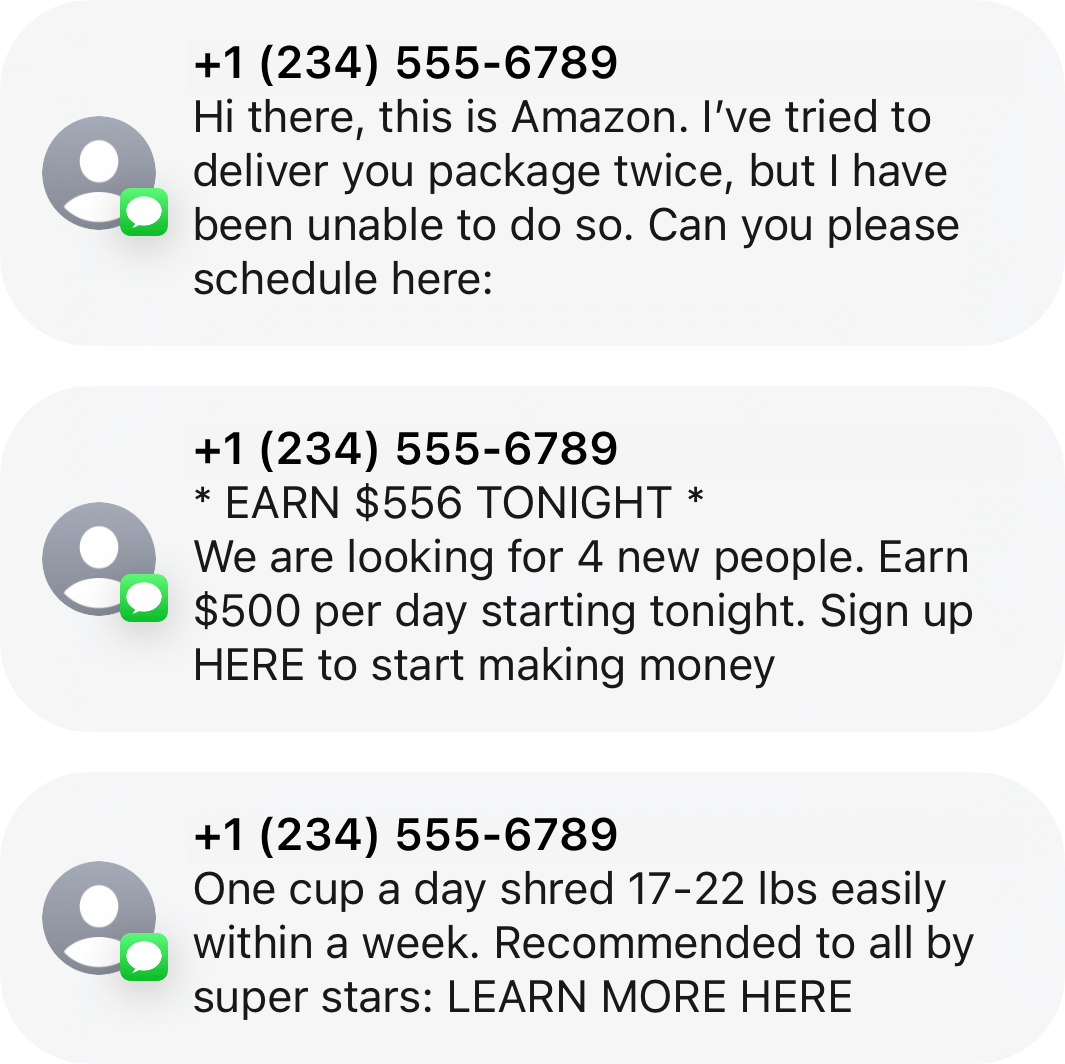 Keep Your Texts Private
Dont Text values and respects your right to privacy. Dont Text was built to safegaurd your phone from invasive spam, while maintaining and protecting your privacy.
Dont Text blocks spam and protects your privacy.
Dont Text never saves your texts or stores your data.